Duck Down BBQ at Summerstage (Recap)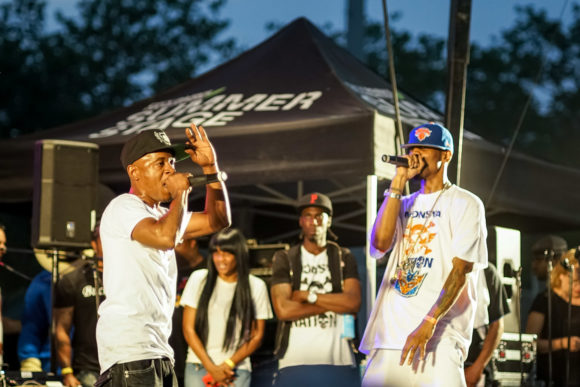 All photos provided by imdisla
It's that time of year again, when SummerStage brings dope acts to the city. One of my favorites is Duck Down's BBQ. This year like every other was full of energy and that raw hip hop sound some would say is missing right now.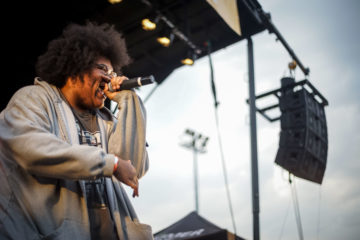 Let's jump straight to it… This kid is dope! Coming from LA all the way to BK, A-F-R-O came out with full confidence and did his thing. The crowd was definitely feeling his music. Accompanied by producer Marco Polo, they ran through some of A-F-R-O's older music, as well as letting the crowd hear new music from their upcoming album together titled, A.F.R.O. Polo.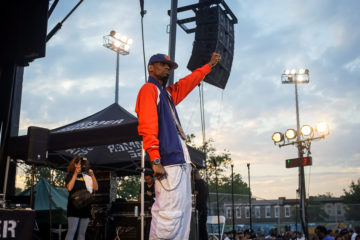 Following was Rock of Heltah Skektah – who came out saluting his brother and partner Sean P, who we all miss dearly. Running through some of their classics along with Sean P's wife and daughter. Ms. Price actually traded bars with Rock, as she spit Sean Price verses. I thought this was real dope. After that his daughter got a few words in.
Next up, the Cocoa Brovaz.. they took us on a journey through all of their joints, which in my mind are classics.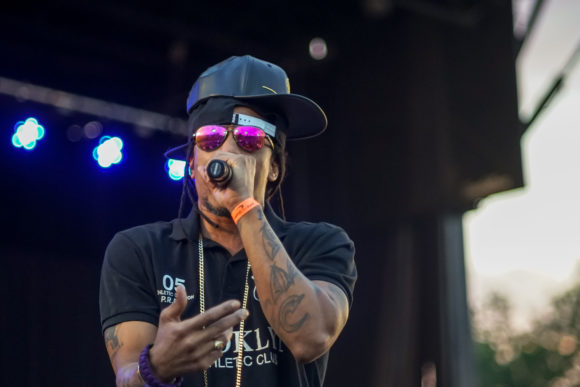 To close out was Buckshot who came with OGC and rocked the stage. They performed some crowd favorites, along with a freestyle from the beedie eye. And last but not least, let's not forget the Mash Out Posse came out and almost started a riot with their Brownsville anthem "Anti Up." After that I packed up and left, lol. Jk, the show ended after their performance. Just some words from buckshot to close out this years DuckDown BBQ, which was dope, but definitely missing a big piece – Sean Price – rest in peace. Til next year #duckdownbbq17

Comments
Related Articles
Read more from Live Shows