The Stretch & Bobbito Show w/DJ Riz, Eclipse, Fat Joe & Big Pun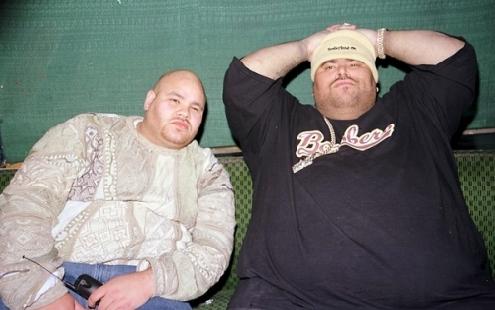 Dj Eclipse thought it would be a good idea to release this on Big Pun's birthday, so he takes us back with this old Stretch and Bobbito radio show from 1995, where Big Pun and Fat Joe stopped by and tore it down. You will also here some dope shit from Natural Elements, Pumpkinhead, O.C., Nas and more.
I always recorded my guest sets on KCR so I couldn't for the life of me understand why I wouldn't have the one Riz and I did when Fat Joe brought up Big Pun for the first time (along w/Armageddon & Keith Nut). Come to find out I forgot to label the tapes with the date. Anyway, seems only fitting to post this today on Pun's birthday. Joe starts the interview (151:40) and plays some joints off his album before introducing everyone to the mic (167:42). I threw on "Broken Language" and Pun set it all off. Other dope moments were the Pumpkinhead, Natural Elements and O.C./Poops promos that Bob started off the night with before Riz got on (10:20) and showed off (see Nas Remix). Bobbito plays a demo set in the middle of the show (113:15) before Terror Squad arrives and then I close it out (179:22). And what would a Stretch & Bobbito show be without comedy from Lord Sear (228:30) For more insight on this Pun appearance check out the movie "Stretch & Bobbito: Radio That Changed Lives".
Comments
Related Articles
Read more from Sound Booth