The Visionaries – All Along (prod. DJ Rhettmatic)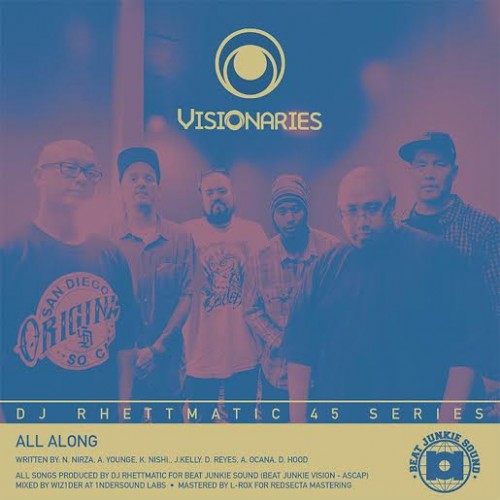 "DJ Rhettmatic of the Beat Junkies is starting a 45 Vinyl Series that will feature his own production work & with artists that he worked with (New, Old, &Unreleased). All 45s will be limited edition runs & will be released thru the Beat Junkies' sub-division label: Sound Junkies Recording. The 1st 45 single will contain 2 new songs as a 'Double A' side featuring 2 groups that Rhettmatic is a part of: The Visionaries & Crown Royale.

The Visionaries' song "All Along" is the first official new song from the West Coast Hip Hop Super Group in 10 years. Rhett samples his good friend, the talented producer/musician/composer Adrian Younge in the latest Visionaries song. Emcees Key-Kool, LMNO, Dannu, 2Mex, & Lord Zen all trade verses over a haunting yet heavy drum break beat talking about bucking the system!
Comments
Related Articles
Read more from Sound Booth